We Cover
Astro-Vastu Analysis
The name says its all, ASTRO-VASTU is a combination of Astrology and Vastu. It Guides, How astrological effects on the life of an individual can be nullified with the application of Vastu Shastra. Helps to Understand why imbalances in one's environment does not effect an individual sometimesHelps in Understanding actual problem of a premises Vastu releted to Jatakas Planets placement in Horoscope. Play big role in Vastu Dosha identification.
House Activation Perfect Remedy
Very Good & Fast Results
Short & Long Term Remedy of Obstructions
Key Factor in Vastu Dosha Analysis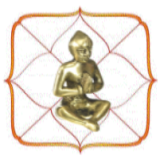 Astro-Vastu Analysis.
We are having expertise in Astro-Vastu Analysis & this helps a Jataka to get rid from Vastu Doshas completely. Hire Us & get relief in Short Period & Make your Life Easy To Live.
My video
Information Sharing via YouTube Channel
Choose From
Related Services
There are so many who can figure costs, and so few who can measure values.